Home Theatre Installation Mackay | Experienced Installers
Start with a free quote...
Get ready to immerse yourself in the ultimate movie experience from the comfort of your own home! If you're a fan of binge-watching your favourite TV shows or snuggling up for a cinematic adventure, then a home theatre is a must-have.
But why settle for a messy, complicated setup when you can have a seamless, professional installation? Our electrical contractors have the expertise and top-notch equipment to create a home theatre that will take your breath away.
Transform your living space into a movie lover's paradise with the home theatre installation Mackay homeowners rave about. Contact us today to learn more!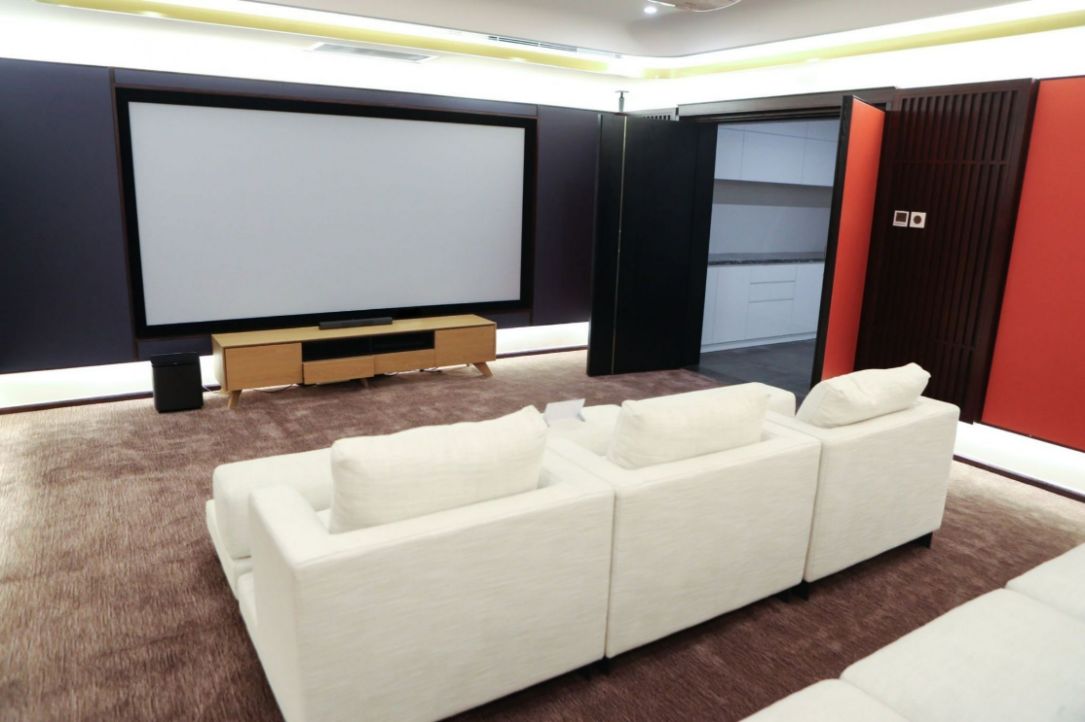 Mackay's Top Home Theatre Installers
Are you dreaming of a home cinema system that will transport you to another world? Don't let a poorly wired setup ruin your movie magic! The key to a truly exceptional entertainment room is proper electrical wiring, and that's where we come in.
At Your Electrician Mackay, our licenced electricians specialise in designing and installing personalised home cinema systems. From wiring to installation, we take care of everything with absolute precision. And if you're experiencing any issues with your existing setup, we're here to help!
Experience movie nights like never before with the help of our expert electricians in Mackay. Contact us today to get started!
Why Hire Our Home Theatre Installers?
These are the main reasons why you should choose us for your home theatre installation:
Considerations for Your Home Cinema Installation
The following are the primary factors to consider for your home cinema installation:
Why Install a Home Cinema?
Get ready to enjoy a movie experience like no other in the comfort of your home with a personalised home theatre installation. Say goodbye to noisy crowds, overpriced snacks, and uncomfortable seats. A home theatre offers superior picture and sound quality, customised seating arrangements, and the freedom to choose your own snacks.
Here are the top reasons why you should consider investing in a home theatre installation today:
Call a Home Theatre Expert Today
At Your Electrician Mackay, we provide homeowners in the area with exceptional home theatre installation services.
Our many years of experience in the electrical industry have taught us to be attentive to details and to always provide quality service. Our licenced and highly skilled electricians are dedicated to delivering professional and reliable solutions for any home theatre project.
If you're looking for a trustworthy and experienced electrical company that provides the best home theatre installation services in Mackay, QLD, look no further. Contact us today to set an appointment with our experts so we can discuss how to turn your home cinema concept into reality.