Antenna Installation Mackay | Top Digital TV Installers
Start with a free quote...
Your Electrician Mackay aims to provide superior service to all clients. In addition to our standard electrical solutions, our team of experienced and skilled electricians is equipped to handle antenna installations and repairs. We ensure that your digital TV is installed and functioning optimally using state-of-the-art technology and tools.
We understand that navigating the world of digital TV can be complex and overwhelming, which is why we strive to make the process as stress-free as possible. We are dedicated to delivering an exceptional experience, from helping you choose the right system for your needs to ensure a seamless installation.
Whether you require a new digital TV installation, antenna repairs, or relocation services, Your Electrician Mackay is here to assist you. Our professionalism, reliability, and expertise are the cornerstones of our business. Please do not hesitate to contact our customer service team if you have any inquiries regarding digital TV installation.
Schedule a consultation with us today and discover why we offer the best antenna installation Mackay homeowners trust.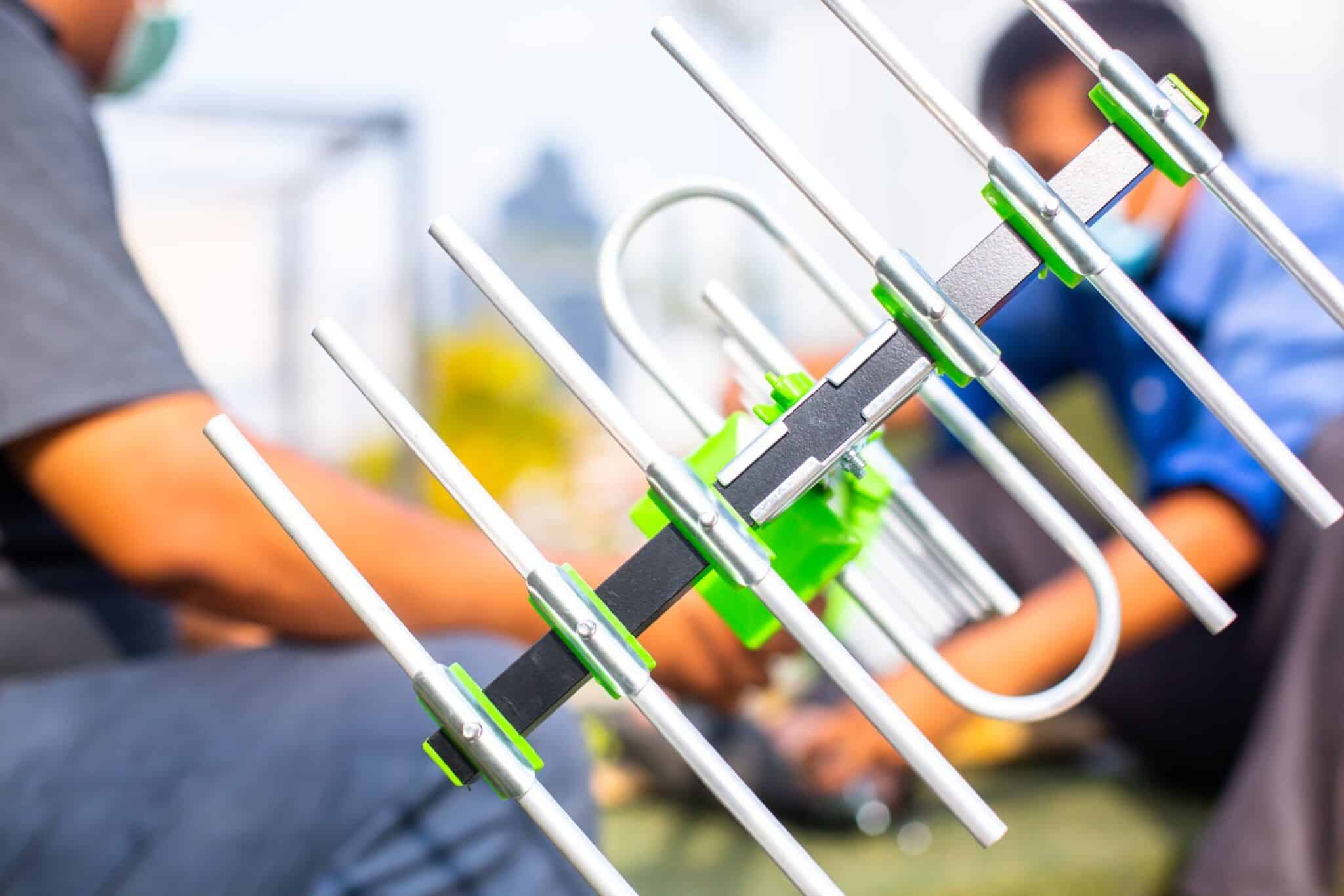 Why Hire Our Antenna Installers?
Our team is available to provide outstanding service while ensuring our clients are completely satisfied with our work. By selecting our team of antenna installers, you can rest easy knowing that skilled professionals will handle your digital TV installation requirements.
Consider the following factors when choosing Your Electrician Mackay for your TV installation needs:
Antenna Installation Services We Provide
We provide a comprehensive array of antenna installation services to cater to the varied needs of our clients. From installing TV antennas to TV wall mounting, our team possesses the skill and proficiency to provide exceptional service and top-notch workmanship.
Here are the primary TV installation solutions we offer:
Commercial Antenna Installation in Mackay
At Your Electrician Mackay, we also provide commercial antenna installation services for commercial property owners in Mackay, QLD. Reliable TV and internet services are critical to the success of any business, which is why we offer customised solutions tailored to meet the unique needs of our clients.
Our team has years of experience working with businesses of all sizes and types, from small retail stores to large office buildings. We are experienced in designing, fitting, and maintaining commercial antenna systems.
Furthermore, we provide ongoing support and maintenance services to our commercial customers. We are always available to address any concerns you may have about your system and our solutions.
Contact us today to schedule an appointment with our team of Mackay antenna experts.