Electrical services are required whenever new offices or homes are constructed. Electrical contractors perform electrical work in flats, homes, construction sites, and new business establishments. Even when people are remodelling their homes, they hire electrical engineers to do things like install ceiling fans or security lights that they can't do on their own.
Electrical services may be required for work that is not related to home renovation. For instance, when homeowners experience wire damage as a result of storms or hurricanes, they will require the services of electricians. While locating an electrical contractor to perform electrical repair work on your home may be straightforward, selecting the right one can make all the difference. Numerous factors must be considered before hiring electrical services Mackay.
It is critical to hire an electrical contractor who is thoroughly qualified for the job. It is preferable if the contractor is a member of a reputable institution, as this can result in a higher quality of work. Consult with friends and family before hiring an electrical engineer to perform the service. Each electrical contractor's accreditation must be verified. Customers must receive professional advice regarding their electrical needs.
Customers would benefit from hiring a full-service electrical contractor company because they could obtain a variety of electrical services at a lower cost. Generally, these businesses adhere to all applicable government regulations and are fully licenced. Electrical contractors employed by these companies are fully equipped to install, maintain, design, and repair electrical projects and systems in commercial, residential, and industrial settings. This type of business provides all of the supplies and electrical components required for these projects. A full-service electrical contractor can also install generators, protect against surges, and protect against lightning.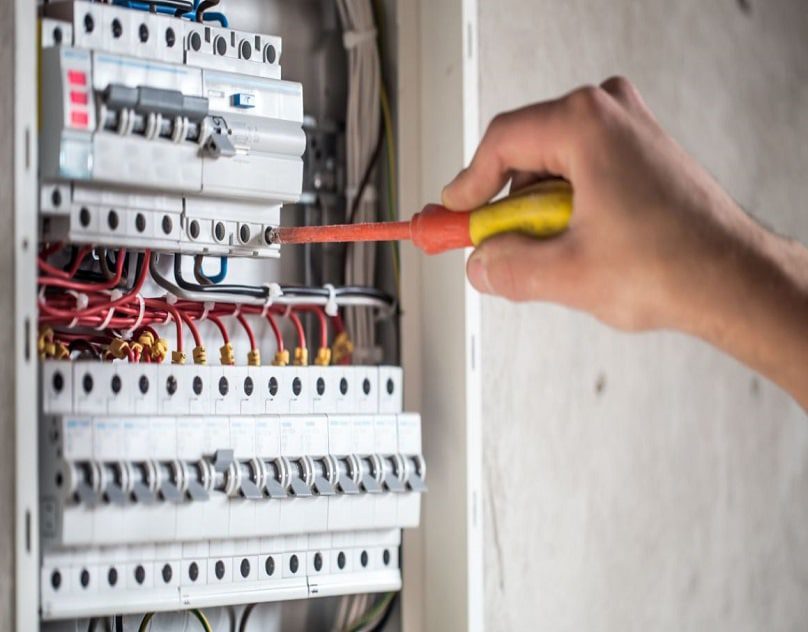 When it comes to the electrical services provided by inside electrical contractors, they manage all electrical work, both outside and inside, within the confines of their commercial, residential, or industrial arena. They may work with junction boxes, fuse boxes, electric wires, and circuit breakers, as well as outdoor and indoor lighting, patio and outdoor fans, ceiling fan repair, recessed lighting, and water heaters. Additionally, they can perform home energy audits.
Outside or line electrical contractors are capable of performing more complex electrical work, such as power transmission from power plants to substations, facilities, and end-users. They also manage electric generation systems such as power plant equipment and hydroelectric energy.
Numerous types of electricians can find work in a full-service electrical contracting company, including journeyman electricians, apprentice electricians, project supervisors, and estimator electricians. Apprentice electricians can obtain practical experience in addition to their education. State-licensed electricians can install, design, repair, modify, and maintain electrical projects and systems. In addition, they can fix both hidden and visible wiring, install and terminate cables, and troubleshoot commercial, residential, and industrial electrical wiring with technical drawings and specifics.
Conclusion
It is preferable to seek out a qualified electrical contractor who is not only knowledgeable about his job but also capable of performing it professionally, ensuring that the project is completed without incident. Before proceeding with any type of electrical service work on your own house or apartment, it is always a good idea to locate the best electrical contractors in your neighborhood or locality.